Useful Fictions is pleased to announce the following Graduate Fellows. Chosen from a competitive selection process based on an International Open Call, these fellows will participate in the symposium and the Speed of Light Expedition. Each Graduate Fellow will receive one week of full room and board at École polytechnique, Paris, from September 9-13, 2019. All lab fees and material expenses are also covered under the Fellowship. We are pleased to see that the fellows are from a wide range of disciplines, including the arts, humanities, sciences, and engineering. 

Tangible Outcomes of Participation:
Speaker presentations examining key issues that have preoccupied the production of art-science

 

collaborations, including aesthetic value and canonicity, the social role of scientists and artists,

 

and structures of scientific and artistic authority.

Case studies encompassing a broad spectrum of approaches and processes on the different

 

models for artist-scientist collaborations since the mid-20th century in order to understand and

 

articulate the different models for collaboration and outcome.

Workshops considering socio-ecological issues, such as climate change from various perspectives

 

ranging from scientific theory and practice to cultural and artistic productions.

New collaborative research projects with work-in-progress shown in Paris during the Speed of Light Expedition Public Art Project.

Partnerships built among international attendees to foster new cross-disciplinary 

collaborative projects. The result of collaboration can form the basis for an MFA thesis or PhD dissertation work 

appear later in an expanded form.
---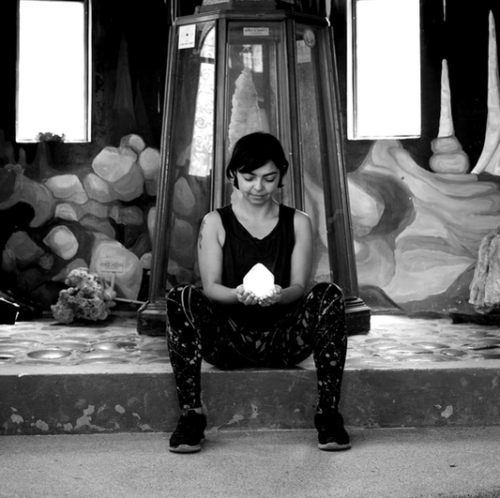 Tatiana Avendaño
National University of Colombia, Colombia
Tatiana Avendaño is the bastard daughter of Philosophy (she earned her bachelor's degree from the Pontificia Universidad Javeriana of Bogotá), but the desire to think from the body led her to the field of Performing Arts, where creation and thought are tactics of resistance as well as a territory where ethics, aesthetics, and politics collide (she earned her Master's Degree in Theatre and Living Arts from the National University of Colombia). As a cultural producer, she began by organizing raves and encounters of free culture by occupying a wide variety of institutional and alternative spaces. She currently lives in Ecuador where she is exploring the construction of trans-Andean futurotopias while working as an editor, bookseller, and discovering herself through martial arts. She likes arepa, reggaeton, and non-binary bodies.
 
---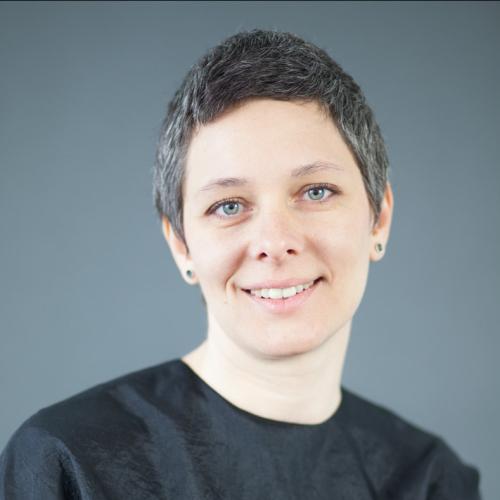 Jacklyn Brickman
Ohio State University, USA
​​Jacklyn Brickman is a visual artist whose work entangles science fact with fiction to address social and environmental concerns by employing natural objects, processes, and technology. Her work spans installation, video, and performance, and she has  a special interest in cross-disciplinary collaboration and social engagement. Her fellowships include The National Academy of Sciences, The Ohio State University, Jentel Foundation, Popps Packing, National Endowment for the Arts and Erb Family Foundation, Connecting Heritage-Maryland Milestones/Anacostia Trails Heritage Area, and the Pyramid Atlantic Art Center. She has exhibited her work in the US, Canada, and Slovenia. Brickman is currently based in Columbus, Ohio.
---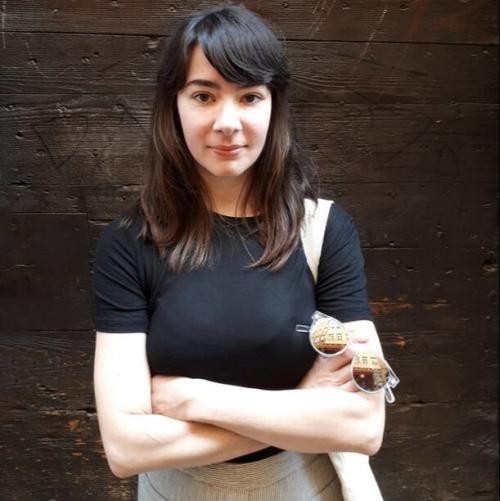 Teresa Carlesimo
Queen's University, Canada
​Teresa Carlesimo is an interdisciplinary artist currently pursuing a PhD in Cultural Studies at Queen's University where her research considers various systems of power, class, and empire as integral to the analysis of environmental crisis. Her recent artwork explores labour, extractivism, and the urban built environment through large-scale immersive installations. Her writing has appeared in Public Journal, Art Papers, and Blackflash, among others, and recent exhibitions include the Museum London, the Agnes Etherington Art Centre, and the Thames Art Gallery.
---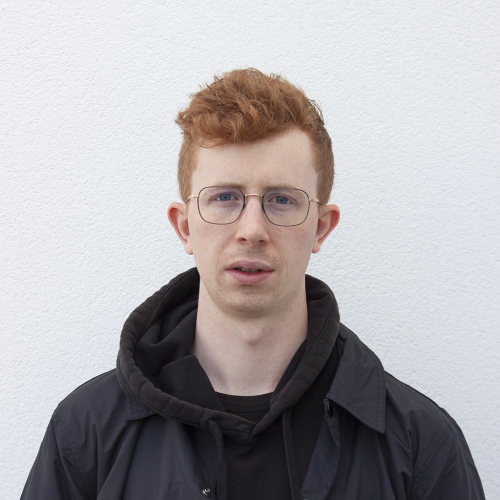 Ryan Cook
Architectural Association School of Architecture, UK
​Ryan Cook is an architectural designer based in London. He holds an AA Diploma in Architecture (2019) with commendation from the Architectural Association, as well as a First Class BSc in Architecture from the University of Bath (2016). He has previously spent 2 years with David Chipperfield Architects, working on major cultural projects, including the Metropolitan Museum of Art, New York (2015) and the Royal Academy of Arts, London (2017). Cook's architectural design work focuses on land use and ownership, institutional agency and democratic conflicts of citizenship, and individuality within a context of climatic warfare.
---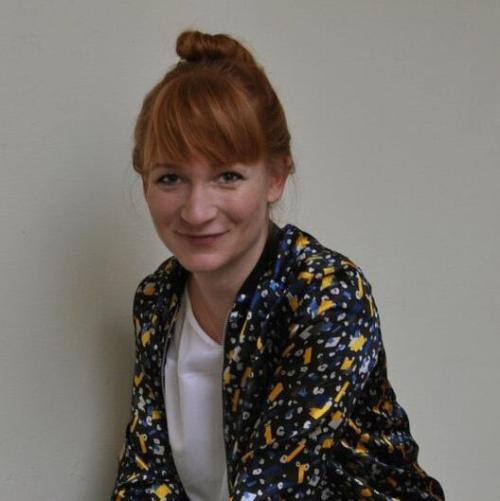 Vera Fearns
Universidade Nova de Lisboa, Portugal
​
Vera Fearns is a designer and researcher who works at the intersection of the arts, environmental humanities, and management. She is currently pursuing a PhD in Management, looking at how design futures are contributing to sustainable behaviour and decision-making. In addition, Fearns is the founder of the community platform Speculative Futures Lisbon and co-organiser of the APF's Futures Festival. She previously held positions as a Design Futurist at BMW, as a researcher at DJCAD in collaboration with FutureEverything, and as a researcher at Sustainable Urbanism of the TU Munich. Fearns holds a diploma in Design from the Free University of Bolzano; a postgraduate in Literature, Art, and Media from the University of Constance; and she spent some time studying traditional design techniques mixed with new media art at the Faculty of Fine Arts Lisbon and Public Spaces and Urban Cultures at the TU Vienna.
---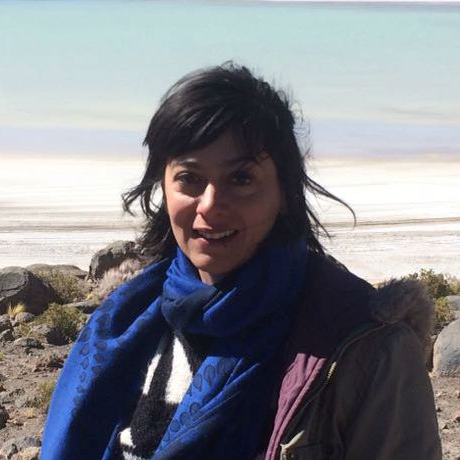 Elisa Fuenzalida
​Feminismos Situados-Museo Reina Sofía, Spain
Born in Lima, Perú in 1978, Elisa Fuenzalida is a feminist migrant, researcher, writer, and activist. Her journey through feminism is multiple. She was a part of the "Hija de Puto," a performer in "Complejo de Culpa Post-Colonial?" (Post-Colonial Guilt Complex?), a researcher and manager in La Revuelta Obscena, a militant in La Tabacalera, a publisher of Papel de Fumar Ediciones, and a regular participant in anarco-spaces in Madrid. Her current work is in the transboundary waters of militant research. She is a founder of the Feminismos Situados laboratory in Reina Sofía Museum where she explores community fabric in diaspora through affect, body, and memory. Also at Museum Reina Sofia, she coordinates the Anibal Quijano Chair on decoloniality studies with anthropologist Rita Segato.
---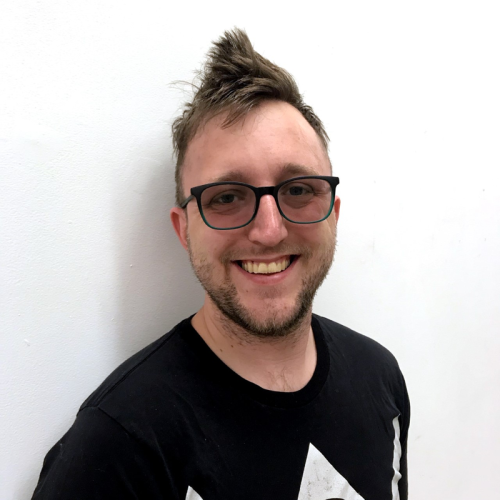 Nathanial Gilchrist
Northern Illinois University, USA
​
Nate Gilchrist is an interdisciplinary artist entering his second year of graduate studies at Northern Illinois University where he is working towards his MFA in Studio Arts. He is investigating the metaphor of "apocalypse" and has come to the conclusion that humanity itself may be the prime factor responsible for global devastation. Gilchrist's work explores this concept through a satirical lens, prompting his viewers to engage on multiple levels when imagining alternative approaches and outcomes to the perilous plight of our world.
---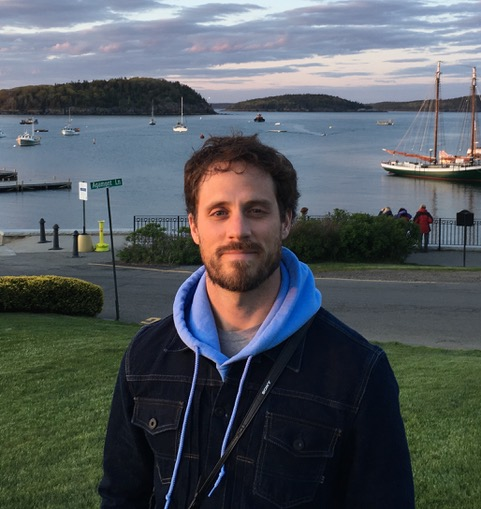 Peter Hoffman
University of North Carolina-Chapel Hill, USA
​ 
Considering the failures and limits of the documentary photograph in translating climate change narratives, Peter Gabriel Hoffman is informed by environmental communication theories and eco-critical texts that emphasize the necessity of collapsing the human/nature binary way of thinking. He is interested in how creating new representations of landscape and ecological systems may play a role in perpetuating this dialogue. He holds MFA in Studio Art from the University of North Carolina at Chapel Hill and an MA in Documentary Photography from Ohio University's School of Visual Communication. Hoffman lives in Durham, North Carolina with his wife Liz.
---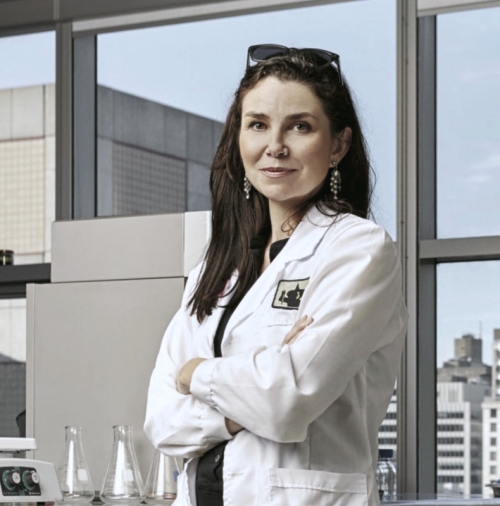 WhiteFeather Hunter
The University of Western Australia, Australia
​
WhiteFeather Hunter is an internationally recognized Canadian artist and scholar. She is currently a SSHRC Doctoral Fellow, Australian Government Commonwealth Scholar, and Postgraduate Scholar at the University of Western Australia and is situated between the School of Human Sciences (SymbioticA) and the UWA School of Design. WhiteFeather's practice investigates vital materiality through biotechnological protocols, witch/craft, performance, and new media. She presents work internationally, most recently at Ars Electronica (AT), KIKK Festival (BE), University of the Arts Helsinki (FI), and in numerous North American cities. Her PhD thesis is a transdisciplinary research-creation project that fuses tissue engineering and eco-feminist witchcraft.
---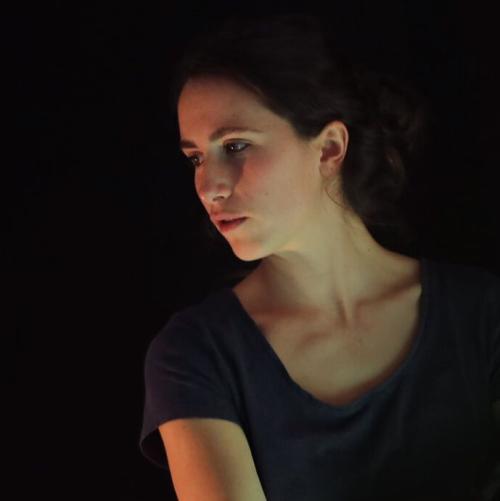 Raphaëlle Kerbrat
École nationale supérieure des Arts Décoratifs, France
​Currently working as an artist and student researcher at the Reflective interaction research program at EnsadLab, Raphaëlle Kerbrat graduated from Beaux-arts de Nantes in 2017. In her work, she is interested in the paradox of digital "immateriality" and the hyper-materiality of the infrastructure that supports it. The artistic devices that she develops attempt to reveal "infra-ordinary" phenomena that stem from the use of digital technologies through a material manipulation of their media. By confronting the information processing systems on their own condition, her artwork reflects the paradoxical and unwavering link between digital and analog, information and matter, language and support.
---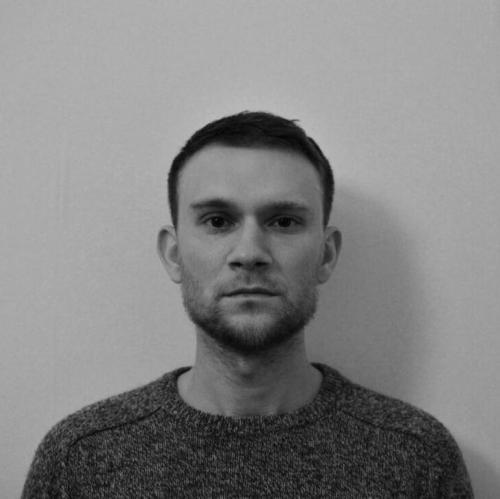 Stefan Laxness
Goldsmiths University, UK
​Stefan Laxness is a London-based architectural researcher, artist, and former project leader at the 2018 Turner Prize-nominated research agency Forensic Architecture (FA). At FA he led numerous projects, including the Ayotzinapa Case and developed methodologies for analyzing airstrikes in the Middle East and modeling spaces from witness testimonies. Laxness teaches a design studio, Diploma Unit 9, at the Architectural Association in London. He has exhibited in the Antarctic Pavilion during the 2017 Venice Biennale and has previously worked in architecture practices in London and Paris. He holds an AA Diploma from the Architectural Association School of Architecture.
---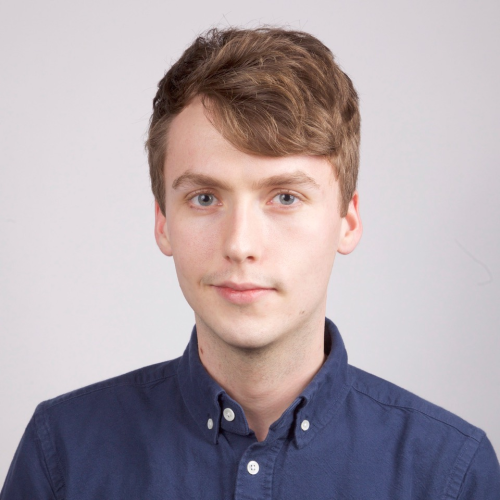 Matthew Ledwidge
Massachusetts Institute of Technology, USA
Matthew Ledwidge is an artist and designer working in the Graduate Program in Art, Culture, and Technology at the Massachusetts Institute of Technology. His work is built around particular geographic and historical sites and uses structural intervention, installation, image, and sound to engage with the conditions of knowledge and attention in the built environment. His research focuses on the intersections of art and science and the ways in which technical systems impact historical memory. His projects and exhibitions have been presented at Gallery Elektrozavod, Moscow; 77 Vassar Street, Cambridge; The Shed, New York City; GGG Atelierhaus, Basel; Festung Hohensalzburg, Salzburg; and the Rietveld Pavilion, Amsterdam. He has participated in SOMA Summer in Mexico City and completed a Bachelor of Fine Arts at the Cooper Union in New York City.
---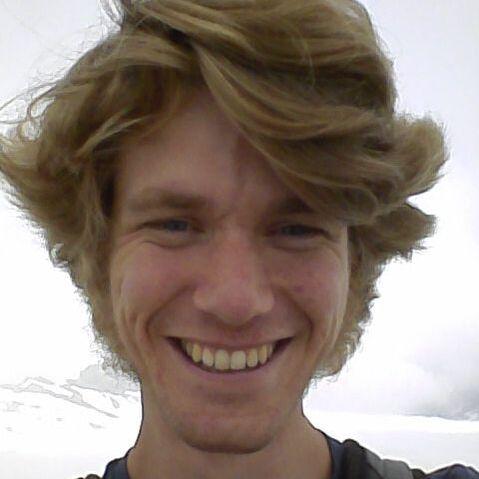 Tyler Lutz
Yale University, USA
Tyler Lutz is a PhD candidate in Physics at Yale, where he studies the dynamics of fluid flows through reactive porous media. As an English major at the University of Chicago, he developed an interest in enlisting both analog and digital humanistic methodologies to illuminate the subterranean channels of mutual exchange and influence linking literature and the natural sciences. Lutz is particularly excited to explore how novel environmental phenomenologies emerge from treating the notional contTyents of science as objects of humanistic inquiry.
---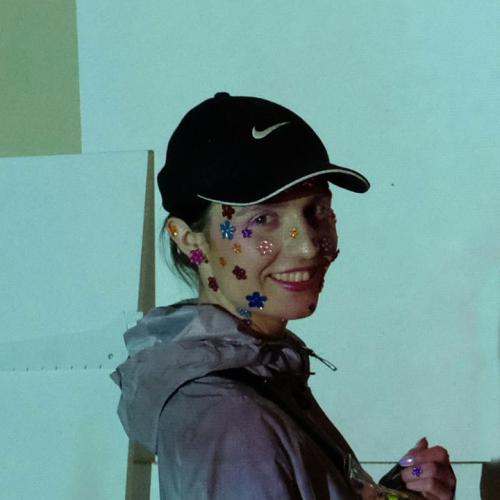 Elín Margot
Icelandic University of the Arts, Iceland
​Elín Margot is an MA design graduate at the Iceland University of the Arts. Her work is founded on a fascination for digital and biological technologies and their impact on our day-to-day life. Through objects, texts, performative, and participatory events she creates stories of possible futures that propose a holistic approach to today's concerns. She often invites the audience to participate by creating space for exchange and feedback. Elín believes that technology will bring society to a balanced relationship with the environment in unexpected ways.
---
Jean Menezes
University of California, Davis
Jean Menezes' research focuses on innovative methods of design thinking and making as applied to the field of user experience and user interface (UX/UI). He explores the potential of human factors, rapid prototyping, illustration, motion graphics, and design as a provocative platform to empower people with the freedom to look for opportunities that matter to them and inspire them to act.
---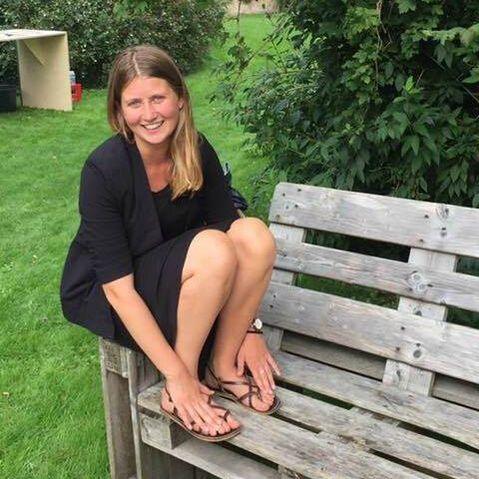 Ragnhild Elisabeth Ståhl-Nielsen
Goldsmiths, University of London, UK
​
Ragnhild Elisabeth Ståhl-Nielsen has worked at École Polytechnique as a research assistant in the fall of 2018, contributing to the planning of the Useful Fictions symposium. She holds a BA in Art History from University of Copenhagen, and will soon begin her masters studies in Contemporary Art Theory at Goldsmiths, University of London. Ståhl-Nielsen is interested in questions such as how people relate to non-human species through art, and therefore how contemporary art may have an impact on people and politics in relation to climate changes.
---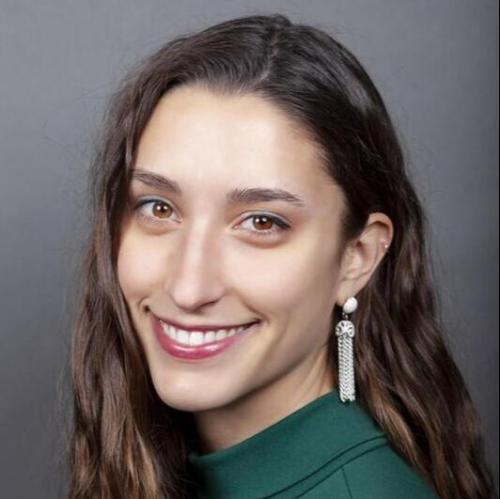 Nathalie von Veh
Maryland Institute College of Art, USA
​
Nathalie von Veh is an arts worker and curator based in Washington, DC, USA. She is currently an MFA candidate in Curatorial Practice at the Maryland Institute College of Art and the Resident Storyteller at Washington Project for the Arts, co-producing artist-driven programs, content, and knowledge. In her independent work, Nathalie collaborates with artists on interdisciplinary and experimental projects dealing with language, performance, and speculative imagination. Her research interests include science fiction, linguistics, and environmental art.
---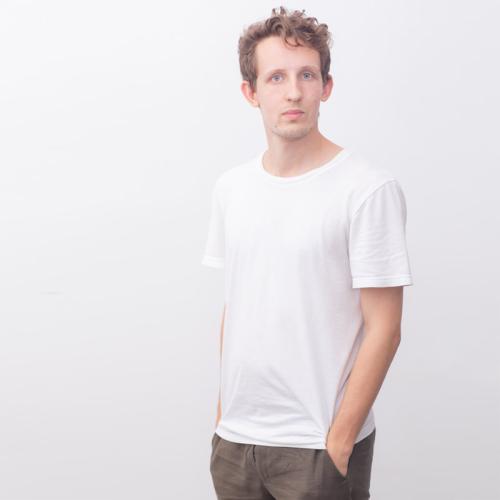 Guglielmo Zalukar
Brera Fine Art Academy, Italy
Born in 1994 in Trieste (Italy), Guglielmo Zalukar attended Brera Fine Arts Academy, Milano, achieving BA in Visual Arts and MA in Visual Cultures and Curatorial Practices. He's been influenced by post-colonial, queer, and post-human studies and by authors who underline the relation between epistemology and power. In 2018, he took part in a long-term curatorial project in Milano addressing Italian colonialism and the neglected memory of its crimes in Italian official historical narration. Currently Guglielmo is interested in exhibitions as spaces to develop aesthetic strategies counter to the ones used by the contemporary socio-economical regime.